Cornu Bourgogne Aligote 2018
Sub-Region: Burgundy
Country: France
Size: 750ml
Variety: Aligote
Tasting Notes
Winery note - The BOURGOGNE ALIGOTE appellation is attributed to white wines made from the Aligoté grape, and is produced throughout Burgundy. It's a fresh white wine, a little sassy, principally fruity. Add a little dollop of sweet blackcurrant berry liquor (crème de cassis) and it becomes a wonderful aperitif, known as « Kir ». It goes perfectly with grilled fish, oysters, as well as strong goat cheeses. Try it with salads and tabbouleh. It also traditionally accompanies Burgundy puff pastries (gougères), snails, and of course parslied ham (jambon persillé).
Cellar, Collect or Deliver
We provide three options to best fit your needs:
ADD TO YOUR WINEAWAY CELLAR: Available for existing storage clients. Interested in starting your cellar with us? Signup online or learn more here.
CLICK & COLLECT: Self-collect your wines at Wineaway (41 Montpelier Road, Bowen Hills QLD 4006).
DELIVERY: View our shipping & delivery page for more information, or use our shipping calculator at checkout.
More From This Category
2018 Cornu Hautes Cote de Beaune Bourgogne Blanc
$49.00
NA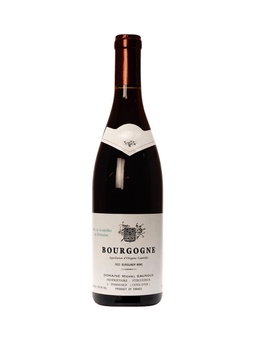 $69.00