Laherte Freres Blanc de Blancs Brut Nature Champagne NV
Sub-Region: Chavot
Country: France
Size: 750ml
Variety: Chardonnay
Critic Score: 93 Points
Critic: Antonio Galloni
Drink From: 2019
Drink To: 2027
Tasting Notes
(Base 16. Disg. July 2019)
This is 2016 base with a significant 50% of reserve wines from the two previous vintages. It was disgorged in May 2019. This super-mineral Champagne is 100% Chardonnay from the family's chalkiest soils in Chavot and Épernay--both sites are biodynamically farmed. These vineyards are not only rich in chalk and chalky clay (marl) but there is also flint and schist. It's the 'chalkiness' however that drives the wine's striking, racy, intensely saline minerality (energy, freshness) and zingy, citric lines, while the clay content gives balancing fruit weight and texture. It has also been aged for just over two years in bottle following a first fermentation in barrique, foudre and tronconique cask. Like all Laherte's Champagne, this was disgorged by hand. A stunning value for those who love purity and minerality in their Blanc de Blancs.
The NV Brut Nature Blanc de Blancs is stunning. Even better, it is one of the very finest Champagnes readers will find in its price range. Bright, sculpted and highly nuanced to the core, the Blanc de Blancs sizzles with tension. The purity of this Chardonnay fruit comes through beautifully. Citrus, white flowers, mint and white pepper add striking top notes. This release is a blend of 50% 2016 and 50% reserve wines from 2015 and 2014. 94 points, Antonio Galloni, Vinous
Cellar, Collect or Deliver
We provide three options to best fit your needs:
ADD TO YOUR WINEAWAY CELLAR: Available for existing storage clients. Interested in starting your cellar with us? Signup online or learn more here.
CLICK & COLLECT: Self-collect your wines at Wineaway (41 Montpelier Road, Bowen Hills QLD 4006).
DELIVERY: View our shipping & delivery page for more information, or use our shipping calculator at checkout.
More From This Category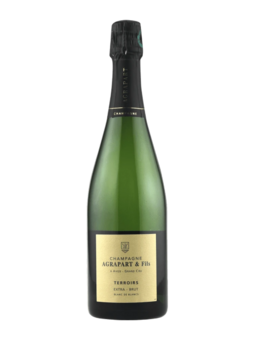 NV Agrapart Blanc de Blancs Terroirs Champagne
$149.00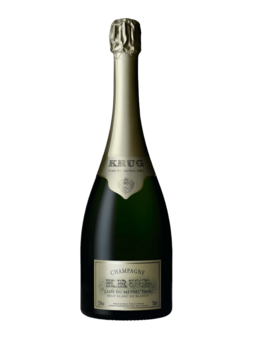 2003 Krug Clos du Mesnil Blanc de Blancs Champagne
$1,490.00