Tenuta Iuzzolini Ciro Greco Bianco 2018
Sub-Region: Calabria
Country: Italy
Size: 750ml
Variety: Greco Bianco
Tasting Notes
It's time to take off our wine aficionados hat and leave Tuscany & Piedmont for the south – Destination Calabria! The lesser known Italian riviera (where we stayed for several days in June 2019) is home to some bargain white wines and they were a perfect accompaniment to the amazing Mediterranean seafood (and hospitality) that we experienced in the south of Italy. The one wine that became our best friend on tour was Ciro, a Greco Bianco from Tenuta Iuzzolini. It featured on nearly every wine list and whilst not overly complicated, it paired up perfectly with every dish we ordered. In fact it was so good that we contacted the winery and ordered a pallet so that we could share this stunner with you all.
Cirò is a small Calabrian town on the Ionian coast that includes a vast hilly area where the indigenous vineyards for the production of Cirò Doc have been located for centuries. The Iuzzolini family has lived in these magical places for more than 4 centuries. The company was founded in 1906 and in 2005 the new generation realized its dream of modernizing the winery and equipping it with new cutting-edge technologies, consisting of a barrel room built at 5 meters of depth and built with recycled material from the 700's, with an ancient and mysterious aspect. The tasting room, designed to host tasting evenings, is furnished with retro style and embellished with rare objects belonging to the rural reality. Tasting the Cirò wines of the Iuzzolini house is like embarking on a long sensory journey to discover this fascinating company and the Calabrian territory.
CHRIS' TASTING NOTE
Lovely citrus, honeysuckle, white flower notes with a touch of restrained spice.
Cellar, Collect or Deliver
We provide three options to best fit your needs:
ADD TO YOUR WINEAWAY CELLAR: Available for existing storage clients. Interested in starting your cellar with us? Signup online or learn more here.
CLICK & COLLECT: Self-collect your wines at Wineaway (41 Montpelier Road, Bowen Hills QLD 4006).
DELIVERY: View our shipping & delivery page for more information, or use our shipping calculator at checkout.
More From This Category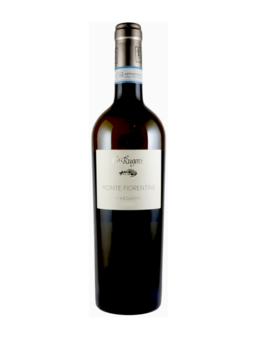 2019 Ca'Rugate Monte Fiorentine Soave
$45.00
NA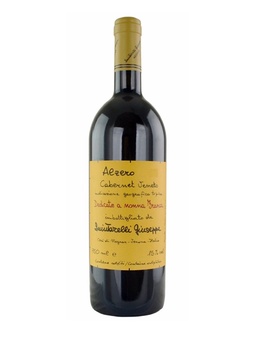 2004 Giuseppe Quintarelli Alzero Cabernet Franc
$950.00
$30.00