Cullen Diana Madeline Cabernet Merlot 2018
Sub-Region: Margaret River
Country: Australia
Size: 750ml
Variety: Cabernet Sauvignon, Merlot, Cabernet Franc
Critic Score: 98 Points
Critic: James Suckling
Drink From: 2023
Drink To: 2043
Tasting Notes
Nick Stock for James Suckling - 98 points
This is a superb edition of this revered, cabernet-based blend with such complete, seamless and elegant feel, yet there's such depth of flavor, too. Aromas of fresh redcurrants, red and violet flowers, subtle spice, fresh earth, paper bark, fresh-picked thyme and sage, red berries and some cedary notes. The palate is stunning and has a brand of elegance with power that is found in only the greatest wines. Pristine mulberries, red plums, blueberries and red cherries sail through layers of fine tannin, into an unwaveringly long and vibrant finish. An exceptionally concentrated and convincing Diana Madeline release, this is one of their finest. A blend of 79% cabernet sauvignon, 10% merlot, 6% cabernet franc and 5% malbec. Delicious now, but his will bloom from 2028. Screw cap. Tasted April 2020.
Huon Hooke - 97 points
Deep, bright, youthful, concentrated purple/red colour which stains the glass. The aroma is fresh and young, fruit-driven and impressively concentrated; essency, with masses of blueberry, cassis, violet and blackberry flavours, underlined by a firm tannin backbone. There is cedar aplenty and loads of cabernet character. The tannins are very firm and it needs more time to mellow. The concentration has ramped up to a new level here. A high-quality wine of enormous potential. (79% cabernet sauvignon, 10% merlot, 6% cabernet franc, 5% malbec, aged in 50% new oak). Tasted March 2020.
Cellar, Collect or Deliver
We provide three options to best fit your needs:
ADD TO YOUR WINEAWAY CELLAR: Available for existing storage clients. Interested in starting your cellar with us? Signup online or learn more here.
CLICK & COLLECT: Self-collect your wines at Wineaway (41 Montpelier Road, Bowen Hills QLD 4006).
DELIVERY: View our shipping & delivery page for more information, or use our shipping calculator at checkout.
More From This Category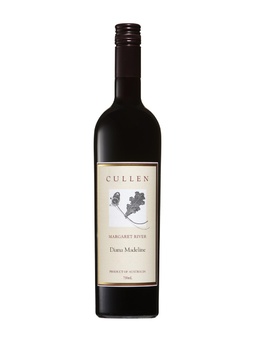 2001 Cullen Diana Madeline Cabernet Merlot
$229.00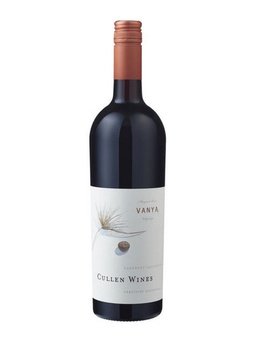 2012 Cullen Vanya Cabernet Sauvignon
$329.00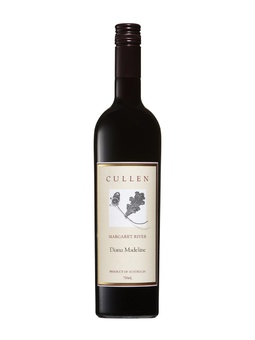 2001 Cullen Diana Madeline Cabernet Merlot
$449.00